The Vital Impacts Grant and Mentorship Program 2023
Vital Impacts Grant Recipients
We are thrilled to announce the winners of the Vital Impacts Environmental Photography Grants: Musuk Nolte of Mexico and Peru and Tailyr Irvine of the Salish and Kootenai tribes in western Montana (USA). Each will receive $20,000 to document solution-based environmental initiatives in their communities.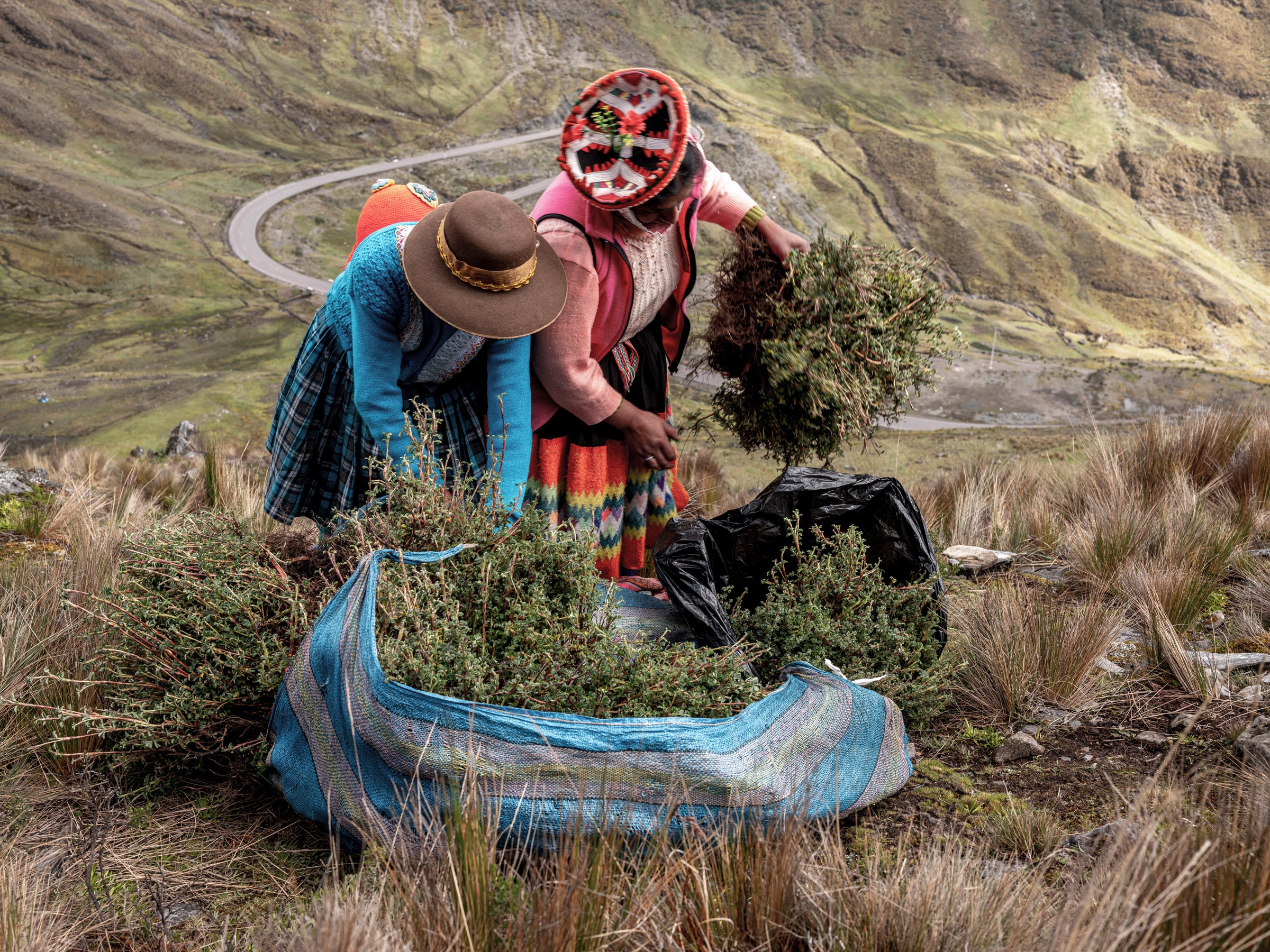 Musuk Nolte, Peru
Musuk Nolte is a Peruvian-Mexican photographer, documentalist, and editor. His work strives between documentary and artistic photography to approach social issues, such as memory and environmental depredation. His project will examine Peruvian communities reviving ancestral water harvesting practices, planting queñual shrubs, combating climate change, and improving water access.
See Musuk Nolte's Work
Tailyr Irvine, Salish and Kootenai Tribes, USA
Tailyr Irvine is a Salish and Kootenai photojournalist born and raised on the Flathead Indian Reservation in western Montana. Her work focuses on providing in-depth representations of the lives and complex issues within the diverse communities that make up Native America. She will document the change of stewardship of public lands — many of which were taken illegally — back to tribal nations.
See Tailyr Irvine's Work
Ingmar Björn Nolting, Germany
Ingmar Björn Nolting is creating a visual anthology of stories in Germany that courageously advocate for solution-oriented climate protection in the midst of a divided society.
Edgar Kanaykõ Xakriabá, Xakriabá Indigenous People, Brazil
Says Edgar Kanaykõ Xakriabá. "For the Xakriabá people, the earth is considered a mother. That is why it is increasingly necessary to give visibility to the struggle of its protectors and its continuity."
Fatma Fahmy, Egypt
Fatma Fahmy's project explores how the deterioration of Lake Qarun affects the community.
Daylin Paul, South Africa
Daylin Paul's work looks at the looming effect of the coal-fuelled Musina-Makhado Special Economic Zone in Limpopo, South Africa
About Our Grants
The purpose of our grants program is to support and encourage visual storytellers to create long-term documentary photography projects with local communities who are working to protect the environment and wildlife.
"Our hope is that these grants and mentoring programs will foster and support other ways of seeing," says Vital Impacts founder Ami Vitale. "We want to create opportunities and space at this critical moment for the next generation of environmental storytellers to explore the most complex environmental issues with originality and nuance."
The 2023 Mentorship Recipients
Abigail Dias, USA
Adra Pallón, Spain
Alejandra Rajal, Mexico 
Angela Ponce, Peru
Anthony Mbogori, Kenya
Aitor Lara
Billy Miaron, Kenya
Daniel Kim, USA
David Herasimtschuk, USA 
Daylin Paul, South Africa
Dylan Habil, Kenya
Edgar Kanaykõ Xakriabá, Brazil
Ethan Freese, USA
Fatma Fahmy, Egypt
Garry Lotulung, Indonesia
Grey Jensen, USA
Ingmar Björn Nolting, Germany
About Our Mentorship Program
Vital Impacts is offering a mentorship program to 50 applicants for the Vital Impacts Environmental Grant. Participants will be paired with either an editor or a leading environmental photographer over a 12-month period to help them develop their photographic project. Mentees will also take part in the Vital Impacts lecture series. We will be featuring monthly talks that will be both inspirational and provide an opportunity for photographers to connect with one another, editors, and scientists around the world.
The Vital Impacts Mentors
Esther Horvath, Photographer, Hungary
George Osodi, Nigeria
Georgina Goodwin, Photographer, Kenya
Gurcharan Roopra, Photographer, Kenya
Jaime Culebras, Photographer, Spain based in Ecuador
Javier Aznar, Photographer, Spain
Jim Richardson, Photographer, USA
Jody MacDonald, Photographer, USA
John Stanmeyer, Photographer, USA
Joshua Cogan, Photographer, USA
Karine Aigner, Photographer, USA
Kathy Moran, Former Deputy Director of Photography, National Geographic
Katie Orlinsky, Photographer, USA
Kirsten Luce, Photographer, USA
Lauren Joseph, Photo Editor, Producer and Researcher, USA
Lauren Steele, Journalist and Filmmaker, USA
Lynn Johnson, Photographer, USA
Melissa Farlow, Photographer, USA
Kathy Moran
Former Deputy Director of Photography, National Geographic Magazine
David Barreda
Senior Photo Editor, National Geographic
Jeff Campagna
Photo Editor, Smithsonian Magazine
Sabine Meyer
Photography Director, National Audubon Society
Fiona Shields
Head of Photography, The Guardian
Lindokuhle Sobekwa
Photographer, Magnum Photos